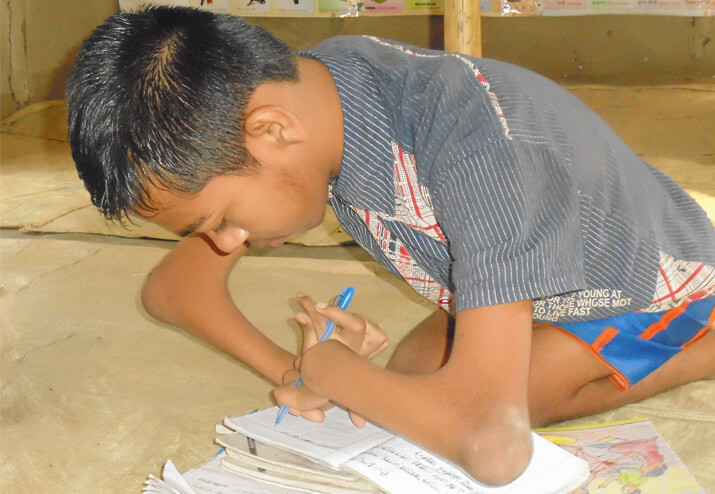 Ability Based Accelerated Learning is a form of curriculum design, teaching strategies and evaluation method that focuses on creating opportunities and experiences for students to assist them with identifying their own learning style and help them learn in the most productive and positive way possible. The programme aims to provide children aged 6-14 appropriate basic education to out of school students in safe learning environment. The ultimate objective is to enter or reenter them into formal primary schools. The initiative is a part of the Let Us Learn Global Project funded by Findel Family of Germany.
UNICEF has been working with the Government of Bangladesh to develop a Second Chance Education (SCE) model to provide basic education to children who have never been enrolled in primary school or dropped out before completing the full cycle. This model addresses the flexible learning needs of the extremely vulnerable and hard-to-reach out-of-school children.
In this system each child keeps a track of his/her own learning milestones and each day they choose the appropriate activity card/worksheet for their learning, carrying out a series of activities at their own pace, with the help of their teacher and peers. The multi exit points, in the form of equivalency assessments, offer children the opportunity to enroll into the formal primary education system at different grades. The typical role of the teacher has been changed into that of a facilitator. The teacher sits with the children on the floor, interacting with them in a child-friendly manner.
JCF as a partner NGO of UNICEF is implementing the project in Satkhira district since 2002 and up to now 15,307 learners have been taught and among them 9,690 are mainstreamed through getting admission in govt. primary schools.